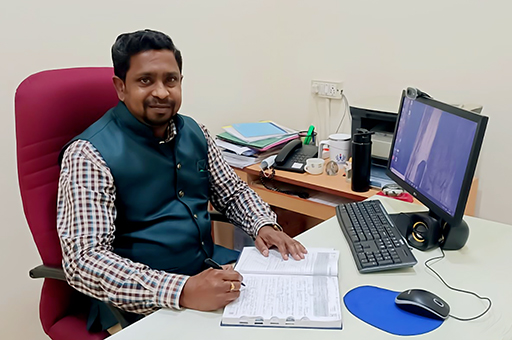 Dr. S. P. Manikandan
Professor & Head – Computer Engineering
The world of Science and Technology is currently undergoing the fourth Industrial revolution (or Industry 4.0) as it is popularly known. The fourth industrial revolution entails the interconnection of cyber-physical devices in order to completely integrate digital networking systems with all physical devices capable of data communication, thus making it a very complex interdisciplinary branch of Engineering.
Computer Engineering as an undergraduate branch and also as a Masters Specialization has been around for a long time in many developed countries across the world. However, Computer Engineering as a branch in India has only been offered by a few Universities so far. However, this is bound to change to a very large extent in the coming years due to the advent of the new information technology revolution.
Computer Engineering at New Horizon College of Engineering is an amalgamation of Computer Science, Embedded Systems, Computer Networking, IOT, IIOT, Data Analytics, Artificial Intelligence, Machine Learning etc. Computer Engineering at NHCE will be a unique combination of Software, Hardware and AI to power the fourth Industrial revolution.